C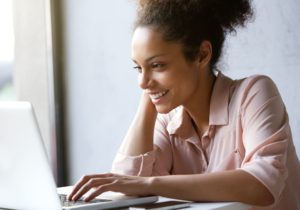 ustom applications are exploding because of one simple fact: the entire world today runs on software and applications. We run software everywhere—on local machines, in massive data centers, in the cloud, and on personal devices.
The one thing that is definitely on the rise is cybercrimes. And the sophistication levels of cyberattacks these days are beyond our normal imagination levels. Put together with the vulnerabilities that most applications still contain, it becomes a matter that requires immediate attention.
According to a recent report by Hewlett-Packard (HP), almost 86% of web applications, when tested, showed issues with authentication, confidentiality, and access control. Another 52% had some of the most common vulnerabilities like SQL injection and cross-site scripting.
So basically, most web applications have commonly known but preventable security issues which pave the way for more data and security breaches in the coming years, emphasizing the need for security.
With the increase in cyber-attacks and security breaches, companies will be forced to make application security a top priority in their development efforts.
The need for much better cyber security is underlined by the fast-paced adoption of web-based custom applications.
The client-server model of web applications, which had been a growing trend in the past, saw most of the work being done on the server and the results being sent to the client. Client-side development was basically the "in" thing earlier.
However, that is fast changing now. People these days are looking for stronger, more responsive web applications that can compete with native mobile apps and desktop software. It means that the bulk of the application must be put in the browser rather than the server.
With increasing demands for web applications delivered by front-end technologies, we will definitely see the rise of stronger security measures hand-in-hand with more powerful web applications like native apps.
We build applications people love using. Quickly and at a cost that makes sense.
We have some success stories to share that tell you we can help with your analytics and collaboration challenges. Call us to start a neutral and friendly conversation. 512-478-3848.