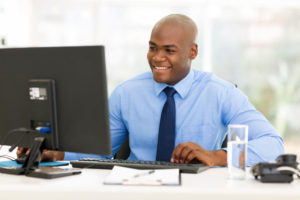 We're now into the meat of 2016, and if you take a look around our business and healthcare ecosystems, you'll see that a number of positive changes are accelerating across the custom applications development of our information management worlds.
Here is some of the information we have parsed from trusted and knowledgeable sources:
Companies are adopting NoSQL policy for their critical operations and cloud computing their data in 2016. The era of big data is upon us, with Windows 10 being a predecessor of an online OS (or a beta version, which will be massively updated in the future).

Android is preparing their counterpart for Win 10 based on Chrome and Spark, conquering new horizons as cloud hosting becomes more functional and popular each day.

Software future trends are firmly within the cloud. Just analyze the job listings: whenever you see any big company involved in software-development hiring, they say, "cloud experience would be an advantage."

We assume you will agree with the statement that 80 percent of resources (be it time, money, or developer's effort) spent on ANY new custom application is spent on ETL process. Regardless of the coding language that the app is built on and the trends that software follows, you have to gather the raw data, transform it into operable information, and load it into the database so your custom applications can process it.

Current software development trends explicitly show that current data analysis systems will not cope with big data efficiently enough. Issues with scalability, simultaneous processing of different data sources, and efficient data transformation pose big threats and require an efficient solution strategy. One possible solution might be Red Hat's data virtualization technology.

Therefore, the company that will show the most efficient way of overcoming the ETL issues can be forming new software trends in big data for the years to come.
Add to this the possibility of packing it in containers, thus unifying the tools and making the app a multipurpose cross-platformer, and only the sky will be the limit.
Across all of these changes in how we manage our data assets, we see outsourcing the ETL process and teaming with talented analyst groups as practices that will cost-effectively accelerate your big data and analytics priorities. Outsourcing is now mainstream.
Our Austin, Texas location keeps us at the epicenter of software engineering innovation and keeps Management Information Analysis' global capabilities at the forefront of our industry.
Call us to start a friendly and productive conversation. 512-478-3848.